WALKING TRAIL LINKS
Take me Walking
website is all about walking, be it Greenways or Blueways, cliff walks or city walks. I'm an avid photographer and I love exploring Ireland's beautiful scenery. https://takemewalking.com/
Thanks to The Railway Preservation Society of Ireland
NORTH KERRY RAILTOUR (1972) Views from this famous railtour from Limerick to Tralee and back, visiting Castlemungret, Fenit, Castleisland and Foynes along the way. Saturday 3rd June: (186) Limerick - Castlemungret Cement Factory - Limerick - Barnagh - Tralee - Fenit - Tralee. Sunday 4th June: (186) Tralee - Gortatlea - Castleisland - Tralee - Ballingrane - Foynes - Limerick.
https://www.steamtrainsireland.com/members/galleries/132/north-kerry-railtour-1972
Thanks to RTÉ News for this report by Michael Walsh broadcast on 19 November 1981 on the Limerick and Kerry Railway Society John Whelan figh for the restoration and retention of the 53 miles of track between Limerick and Tralee.
https://www.rte.ie/archives/2016/1115/831859-limerick-to-kerry-railway-line/
Galloping Goose Hiking / Biking Trail Victoria to Sooke https://www.gallopinggoosetrail.com/
Picture yourself … pedaling across the entire country on a safe, seamless and scenic pathway—or walking a local trail that connects along historic routes, more than 3,700 miles between Washington, D.C., and Washington State.
https://www.railstotrails.org/greatamericanrailtrail/route/
A Guide to Bike Maintenance and Upkeep
Is a guide to bike maintenance and upkeep. It gave us some great information so they thought it could do the same for other cyclists using your page. https://murfelectricbikes.com/pages/a-guide-to-bike-maintenance-and-upkeep
Cycling in Portland and General Biking Tips
https://www.highrises.com/cycling-in-portland-and-general-biking-tips.php
"A Beginner's Guide to Cycling"
www.pivothealth.com/blog/healthy-hobbies-a-beginners-guide-to-cycling/
A Practical Guide to Road Safety
It contains plenty of helpful information https://uk.rs-online.com/web/generalDisplay.html?id=i/road-safety-guide
Beginners Guide to Bicycle Maintenance
An
excellent maintenance checklist items on there; stuff I would never have thought of, like low break pads!
centralparkbikerental.nyc
Bike Safety: Avoiding Injuries on Your Bike Commute
John Grimshaw and Associates
We specialise in drawing up proposals for cycling and walking projects which would make a real difference to local people. We prepare the proposals and take them forward by completing negotiations for each route, including all land matters, and by securing planning consents and other formal agreements and licences. We work with numerous local authorities, local campaigns and special interest groups. johngrimshawassociates.com

Via Verde de la Sierra
This is a very popular ride along the wide, unsurfaced track of a disused railway line. We do the downhill version of this route, making it an easy ride, suitable for families and leisure cyclists. The route meanders through valleys, olive groves, forests and along flowing rivers. Read more

The Definitive Guide to Safer Cycling
There will be information provided throughout this resource on how you can better protect yourself on the road, but as some general guidance: www.thebikestoragecompany.co.uk/bike-safety-guide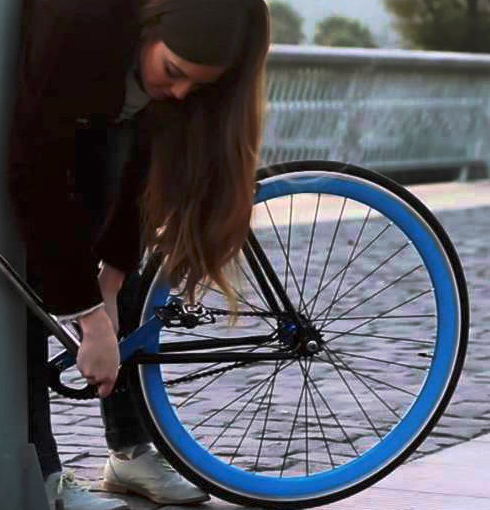 How to prevent your bike from being stolen
Thousands of cyclists have their bikes stolen each year. This advice on how to keep your bike secure could help stop it happening to you. https://www.directline.com/home-cover/how-to-prevent-your-bike-from-being-stolen

From crippling gradients to leisurely trundles, the world is an amazing place for tourists with a penchant for two-wheeled fun, writes Kate Gibbs.
Whether getting fit is your game or you love nothing more than messing about with spokes and chains on a dirt road, here are some of the top places to ride your bike, for all kinds of bicycle fiends.
http://www.opencolleges.edu.au/careers/blog/Places-to-ride-your-bike-trail-cycling-holidays
My Ireland Tour operated by Discover Ireland Tours is a privately owned family business based in Cork, Ireland. http://www.myirelandtour.com

The Cycling Blog http://thecyclingblog.com/2014/04/28/the-southern-heritage-trail-greenway/?fb_a
Cycling the Great Southern Trail - fun filled activity while on holiday, cycling the Trail will be the highlight of your holiday. We make cycling the route very convenient and affordable for you. Simply hire your bike, cycle as much as you like and we will collect you and bring you back to where you started. Prices start from just €15 per bike. http://pedalpursuitsbikehire.com/

Walk Ireland is an initiative of the Irish Sports Council. Contact Details Cormac McDonnell, Programme Executive. National Trails Office, Irish Sports Council, Top Floor, Block A, Westend Office Park, Blanchardstown, Dublin 15, Ireland. Tel: +353 (0)1 8608800 Email: Cormac MacDonnell or www.irishtrails.ie
Atlantic Coast Route connects some of the world's most beautiful landscapes http://www.eurovelo.com/en/eurovelos/eurovelo-1
Abandoned Ireland is a very interesting website http://www.abandonedireland.com/Barnagh_Station.html
The Rathkeale House is a Boutique Hotel Located just off the N21 Limerick to Killarney Road, 20 minutes from Limerick city and 40 minutes from Shannon. www.rathkealehousehotel.ie
The Woodlands House 3 star Hotel in Limerick, Co Limerick, situated at the edge of the beautifully, quaint village of Adare. This hotel in Adare features the brand new State-of the-Art Revas Spa, also extensive facilities ideal for a leisure break. Minutes from Adare Manor Golf Club and within easy driving distances of many attractions, Shannon International Airport and Limerick City. www.woodlands-hotel.ie
Fitzgerald's Farmhouse Accommodation and Equestrian Centre, is situated on the Limerick/Kerry Border; its central location makes it the perfect base for touring these counties. Fitzgeralds Farmhouse, The Hill, Abbeyfeale, Co Limerick, Ireland, 068 31217 www.fitzgeraldsfarmhouse.com
Walking is truly the best way to experience the beauty of the Shannon Region. A network of quiet country roads and lanes, forest paths and mountain trails will take you to the heart of the beautiful, rural countryside. www.shannonregiontourism.ie/
New route/trail planner website called http://www.walkingroutes.ie a community website which allows people to create and share their own trails.
Wicklow County Tourism is the official tourism promotional body for County Wicklow. http://www.visitwicklow.ie/walk/tinahely_railway_trail.htm
Marco Valtriani is a biologist who works in many areas, wildlife specialist, an environmental guide, an environmental educator and a naturalistic tour planner. http://www.walkinginetruria.com/
Tailor-Made Tours offer self-guided tours on the Waymarked Ways and customised itineraries. Self-guided walking holidays on Ireland's Waymarked Ways Juliet Murphy, Tailor-Made Tours Ltd. Ferry Road, Keel, Castlemaine, Co. Kerry Ireland. Direct line + 353 66 9766007 Mobile + 353 87 3344031 E-mail info@tailor-madetours.com Web www.tailor-madetours.com
Walking and talking in two of the most beautiful regions of Ireland: Antrim, in the north-east, with its strong Scottish links and Donegal, in the north-west, with its Irish-speaking communities and ancient history. http://www.walktalkireland.com