Trail Videos
5th November 2021: Limerick - Kerry Greenway (Great Southern Trail) Official Opening
Kevin Farrell the Limerick Greenway yesterday Sunday 18 July, started at RATHKEALE and onto ABBEYFEALE
Credit to Leo Dillon - Summer 2021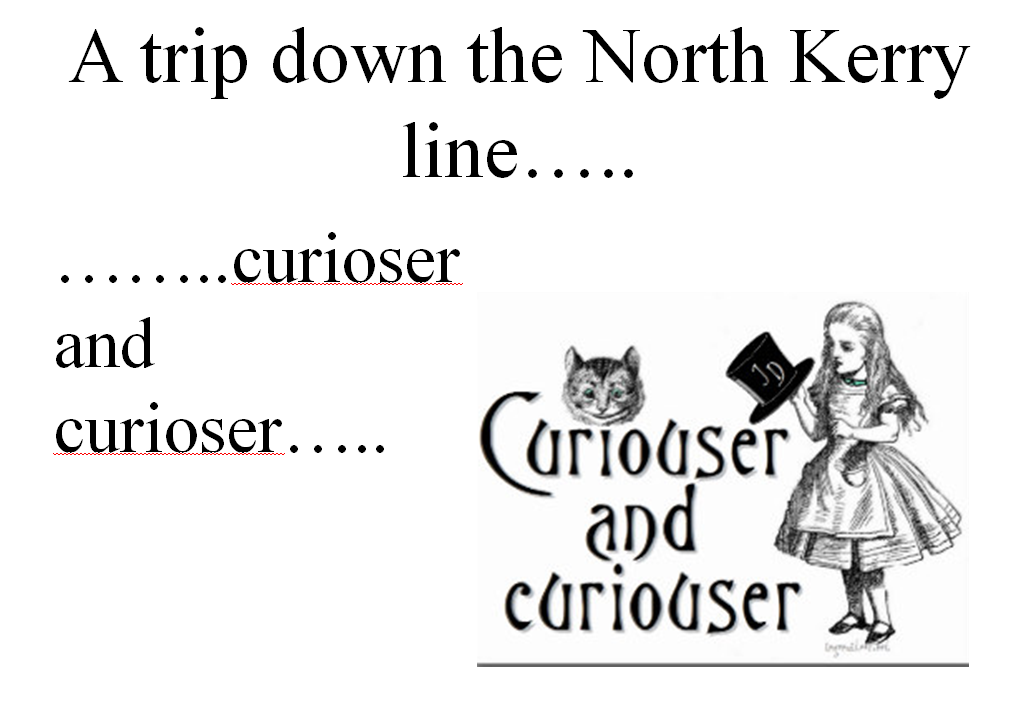 PowerPoint presentation. Acknowledge the Manchester Branch of the Irish Railway Record Society and Alan O'Rourke, Author of the North Kerry Line.
This RTE archive program from the early 2000s, has a section on the Great Southern Trail
Świetna miejscˇwka niedaleko od Newcastle West !!! Polecam !!! Oglądnij i powiedz co myślisz, pozdrawiam!
The Barnagh Tunnel and the old Barnagh Railway Station on the former Limerick-Tralee railway line known as the North Kerry Line.
Some aerial views of the route of the old railway and proposed Greenway between Tralee and Fenit, County Kerry, Ireland
Great Southern Trail News;' Opening Refurbished Barnagh Tunnel - North Kerry Line
This is a video of the section of the Great Southern Trail that I cycled between Rathkeale and Abbeyfeale, Co. Limerick, Ireland. It's an old train line that has been converted into a greenway.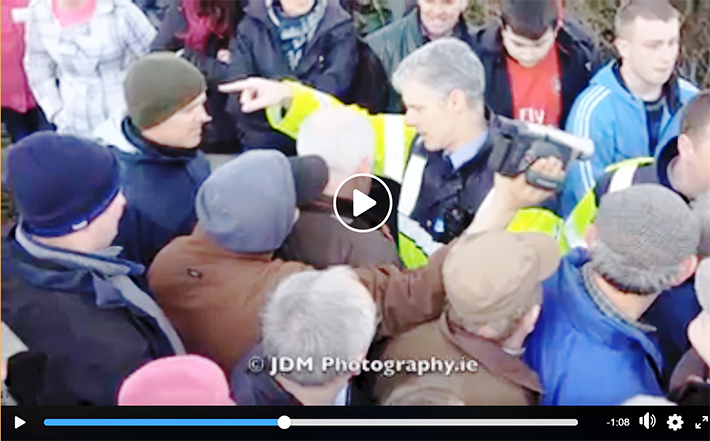 A 2 MINUTE VIDEO OF THE KILMORNA BARRICADE WHICH PREVENTED GST WALKERS ENTERING CO. KERRY ON 2/2/2013. Filmed by JDM PHOTOGRAPHY.IE
This short 11 minute video giving an aerial view of the continuation of the old railway route from Abbeyfeale westwards to Listowel, Co. Kerry and illustrates the pleasant pastoral landscape, close to the meandering RIver Feale, which is traversed by the railway. The first 3Km of this section of the Greenway was developed by Limerick County Council in 2012 as far as the Kerry Border where the remaining 10km still awaits development by Kerry County Council.
Skike some section of the Great Southern Trail Greenway
Skike some more sections of the Great Southern Trail Greenway
Skike some section of the Great Southern Trail Greenway from Newcastle West to Barnagh, both ways 20km. The best are tunnels, especially Ferguson's Tunnel in Barnagh (just on the other side of the N21), bridges and off road track. We had a great time, come and visit this place for a cycle or even a walk.

M═LE BU═OCHAS DO GACH ╔INNE WHO PARTICIPATED IN THE MAKING OF THE VIDEO IN NOVEMBER 2012; IN PARTICULAR, SINCERE THANKS TO SIMON McGUIRE FOR HIS MOST PROFESSIONAL FILMING & EDITING. THANKS ALSO TO VERA KNOWLES FOR NARRATING AND TO ORLA O'CONNOR & LIMERICK.IE WITHOUT WHOSE FUNDING IT COULD NOT HAVE BEEN MADE.
Enjoy Europe through the different medium of greenways.
Thanks to Rainer und Hannelore and his wife who filmed this clip while cycle through the Great Southern Trail Barnagh tunnel in 2008.
Installation of new Great Southern Trail bridge at Abbeyfeale Station on 7th Dec. 2012.
Photographer/ Cameraman John D Morris
"Sive walk" McKennas in Listowel out to Derry bog. Denis Carroll, Fealegood Video Productions, Listowel.
Video clip of Introduction and first walk from Abbeyfeale to Kerry Border.
Slideshow of Walk Abbeyfeale
We would appreciate your comments on the Southern Trail - preferably by e-mail greatsoutherntrail@gmail.com